State-of-the-Art Products and Reliable Services for You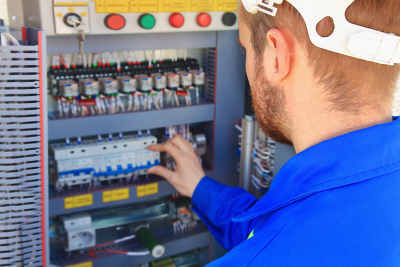 Established in 1976, Alpha Productions Technologies, Inc. is a non-profit corporation certified by the State of Nevada as a Community Training Center. We provide range of options for persons with cognitive and developmental disabilities to be trained and employed. We are committed to enhancing employee productivity and competitive pricing of assemblies.
Alpha Productions provides mentoring, customized services and supports to persons with developmental disabilities in an integrated work/production environment. All of our production supervisors are well-trained in Positive Behavioral Approaches and Supports.
At Alpha Productions, quality assurance and client satisfaction are among our utmost priorities. We achieve these through constant in-process quality control and monitoring including the use of Cablescan test equipment for final tests. Alpha utilizes a variety of equipment in building cable and wire harness assemblies. These include AMP, Molex, and Panduit terminating presses, as well as Schleuniger wire cutting and stripping. Each of our employees takes pride in their work. Pride in work motivates us to consistently maintain our standards of quality and efficiency. In October of 2020, Alpha's Quality Management System (QMS) received ISO 9001:2015 certification.
Get in Touch
Are you in need of custom cable and wire harness assemblies? Feel free to get in touch with us to know more about our services and products.