Your Source of Cable Products of Impeccable Quality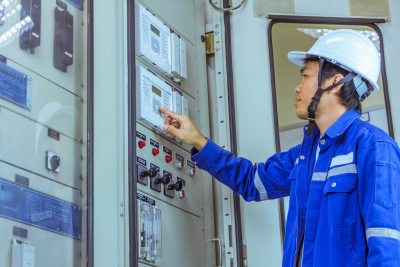 Who We Are
Established in 1976, Alpha Productions Technologies, Inc. is non-profit corporation that manufactures custom cable & wire harness assemblies (NAICS 334419; 334417), as well as small-part sub-assemblies. We take pride in partnering with long-term customers such as Curries, Clayborn Labs, Fastenal, International Game Technology (IGT), Selco, Securitron, and others. We are certified as a Community Training Center (now referred to as a Job-Day Training (JDT) provider) by the State of Nevada and are authorized by the U.S. Department of Labor for Section 14(c) — we provide pay rates that enhance the job skills, training, and productivity of our employees.
What We Do
The team that operates our shop utilizes automated wire-stripping and termination equipment. Our staff is also dedicated to providing training and employment opportunities for people with intellectual and developmental disabilities.
Our shop space covers over 12,000 square feet, providing enough work area for a very stable and skilled workforce of over 70 employees. Through our state-of-the-art facility and dependable staff, Alpha not only meets but also exceeds sizable customer assembly needs. In October 2020, Alpha's Quality Management System (QMS) received ISO 9001:2015 certification.
Our Mission
Our goal is to provide employment, training, and personalized enrichment to persons with cognitive and developmental disabilities while providing high quality products and services.
Our Values
We consider our customers as our partners in fulfilling our company's mission. It is our commitment to satisfy every client's needs through quality assurance, responsiveness, and value in everything that we do.
It is our belief that consistent, ethical, and quality performance with our clients, staff, vendors, agents, and community will result in loyal, long-term relationships.
We work altogether and build a culture of respect, value, and appreciation for all differences, creating a challenging and rewarding environment where everyone is energized by knowing that what we do makes a positive difference in the lives of our clients and the community at large.
Scope of the Quality Management System
To provide training, employment opportunities and personalized enrichment to persons with cognitive and developmental disabilities while manufacturing high quality products and services.
Get in Touch
Are you in need of custom cable and wire harness assemblies or subassembly work? Feel free to get in touch with us to know more about our services and products.